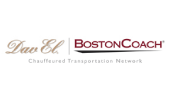 Dav El | BostonCoach: Whether it's transportation for one executive or help in choreographing an event for thousands, Dav El | BostonCoach has everything you need to succeed: convenient, reliable and polished service. With a fleet of more than 25,000 vehicles worldwide and 25 years of know-how, Dav El | BostonCoach will get you where you need to be - on time every time. In fact, almost 60% of Fortune 500 companies have entrusted Dav El | BostonCoach to transport their executives, clients and staff. Why? Because BostonCoach delivers premium transportation at a superior value.
Dav El | BostonCoach offers commission on flat-rate rides
Book via your preferred GDS or call the toll free reservation number 24 hours a day, 7 days a weeks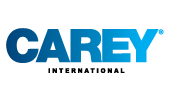 Carey International: Carey is the global leader in chauffeured services and ground transportation logistics management, providing full-service solutions for the world's most discerning travelers. Spanning more than 550 cities and 60 countries, Carey's exclusive Global Franchise Network assures that passengers will experience the same impeccable service and personalized attention anywhere in the world they need to travel.
THOR travel agency members earn commission when booking Carey International
Dedicated toll free reservations line for THOR members