Customizable web based data management and reporting product.
Upgraded and updated to latest technology - not a legacy product.
Easy to use, point and click.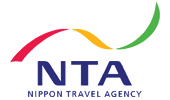 Nippon Travel Agency (NTA): NTA offers competitive rates at over 1,500 properties throughout Japan including hotels, resorts, Disney® properties, traditional Japanese inns, and even temple lodging. THOR members can access an NTA agent to research and book Japanese hotel accommodations that may otherwise not be accessible through the GDS.
Earn up to 15% commission.
NTA has their own allotments at these properties, giving THOR travel agent members access to rooms during hard-to-get peak seasons.
Reservation form for easy booking.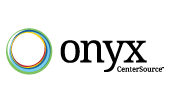 Onyx CenterSource:
Onyx CenterSource is the world's leading provider of commission recovery solutions for travel agencies and travel management companies. We strive to build long-lasting relationships with our partners and are passionate about providing quality customer service, consultative insight and cost-effective solutions to our customers.
Increase agency commission by 20 - 40% and double the speed of collection
Lower administrative costs
Take advantage of THOR's preferred rates with Onyx CenterSource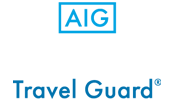 Travel Guard: Travel Guard travel insurance and assistance plans are trusted every year by millions of travelers and thousands of companies nationwide. Their award winning customer care, suite of products and 24/7 assistance services provides your travelers with the coverage and service they need anytime, anywhere.
Earn up to 36% Commission
Partners in Your Success: A history of long-term relationships and reputation for proven results are why the world's top travel companies trust Travel Guard to help them meet their business goals
Sales Support: Dedicated support and training ensure you get what you need; Travel Guard monitors your program's performance, market conditions and your competition. The industry's largest sales team is in the business of helping you succeed.
Technology: Travel Guard's proprietary ezTIPS® application quotes, emails and books policies for customers all with a few simple clicks. ProfitPlus® offers additional features such as: second chance, bon voyage, and welcome back emails.
Regulatory Compliance: It's not an option, it's the law. Travel Guard helps ensure partners are appropriately licensed and appointed to offer travel insurance. They will work with you to select the option that best fits your business needs and goals.